Whoops, I haven't posted in, like, a week. GASP.
a) Being entirely too caught up in/recovering from holiday festivities (I think I caused some serious damage to my liver)
b)
I GOT GENERATION KILL ON DVD. BRB DYING
.
c) Spending entirely too much time watching, and rewatching, Radiohead 'Live at the Basement' (VH1 thing) because goddamn Ed O'Brien is a sexy beast. This has led me to obsessively listen to the 482946 Radiohead songs in my iTunes on a continual loop. This is the playlist, IDK, I can upload the .avi if you want:
- Bodysnatchers
- Nude
- Myxomatosis ♥
- Weird Fishes/Arpeggi
- House of Cards
- 15 Step
- Optimistic
- Reckoner
- Where I End and You Begin ♥ ♥ ♥ ♥
And then I have been spending forever on YouTube, looking for other videos.
d) And I read
Watchmen
.
Now, I don't really like graphic novels or comics or anything of the sort, unless it starts with 'T' and ends in 'intin', but I saw the trailer for the film when I saw
Australia
and thought it looked, well, AWESOME. And it has Patrick Wilson. So I bought the novel because it was half price, and HOLY FRAKKING JEBUS CHRIST, I was so impressed. SO impressed. I read it through twice, and then again. I can't quite believe how phenomenonally good it was. That will teach me to be a literary snob, hahahaha. So yeah, I've been on a bit of a Watchmen kick since then, I am currently looking for some icons of Papa Winchester being awesome and blowing shit up as the Comedian (btw I think that's PERFECT casting, OMG). Also I am making a Watchmen tag.
Ahem.
Anyway, thought I'd better pick up where I left off before Christmas (sorry for the hiatus, guys!!)
This week, it's one true BAMF,
Johnny Martin
MASSIVELY EPIC BOB PICSPAM PART ELEVEN: JOHNNY MARTIN
(or, JOHNNY MARTIN IS A SICILIAN GRANDMOTHER AND WILL FUCK YOUR SHIT UP)
This is Johnny Martin. Don't let Johnny Martin deceive you. Johnny Martin may be short, but Johnny Martin is a fucking badass.
AND HE'S YO FUCKING SERGEANT, MMKAY?
Yeah. I kind of love Johnny. He's always reminded me of one of those, oh, IDK, little Sicilian grandmothers or something. Like, he knows right from wrong (ie. standing up to Captain Dickwad), he cares about his men, but he will not take any bullshit whatsoever and YOU'D BETTER be fucking scared of him.
He also apparently makes me swear a lot, hmmm.
Anywho, for the fourth time in this journal, here is Johnny participating in the infamous pimp walk.
So he may be a badass,but he also likes to accessorise.
With a jaunty
cravat
OH OK SCARF
And the latest in...facepaint, LMAO.
But his badassery should not be questioned, because he sleeps with his gun. And yells. I think he is the best yeller in the whole group, IDK why. He just always looks kind of awesome when he yells.
And he does love his men. He gazes upon their idiocy with adoration,
AND HE IS IN LOVE WITH BULL.
I love 'Replacements' sfm, just because Johnny spends the whole time being completely in love with Bull.
(And Babe. But everyone loves Babe.)
And Bull totally reciprocates.
Slightly OT: do you know how long it took me to realise that Dexter Fletcher was in 'Lock, Stock, and Two Smoking Barrels'? Once I figured it out I was like OMG JOHNNY OMG OMG OMG ahahahaha I am such a bevan
Anyway, I love this bit where Peacock is all "TAP MY LEG. JUST DO IT OK?" because although Peacock's a bit of a dork and a little bit useless, he's totally adorable. And I just love the sort of mothery look Johnny gives him ♥
SO THEN WE GET TO ALL THE FUN AND FIGHTING AND I TURN CAPSLOCK ON BECAUSE THIS IS WHERE JOHNNY REALLY STARTS SHOWING THE BADASSERY. He's all "THERE'S A TANK. THERE'S A MOTHERFUCKING TANK"
And the British dude's like "I AM NOT ALLOWED TO BLOW UP ANY HOUSES. I DO NOT SEE A TANK. TALLY-HO, CHAPS" and Johnny is like "RETARD".
So then Johnny is like ...Bull. Bull.
BUUUUULLLLLLLLLLLLLLLL and then he fangirls the shit out of Bull. And then that's pretty much it for their little flirtation, ahahaha
Random pretty cap from 'Crossroads', where everyone looks awesome. NOTE THAT HE IS YELLING, AWESOMELY.
Then we get to Bastogne, and the awesome Sicilian grandmother comes out of Johnny when he is all protective and awesome of Doc Roe
who, by the way, looks so goddamned adorable in these caps that I can't take it, OMG. HIS FACE.
Speaking of faces, LMAOOOOOOOOOOOOOOOOOOOOOOOOOOOJOHNNY!FAC
E
But you can't laugh at Johnny for too long, because he is badass.
LOOK AT HIM GRIMACING AND HOLDING HIS GUN AND FUCKING SHIT UP
And then it's 'The Last Patrol' which is my favourite, FAVOURITE Johnny episode, because of how he spends the whol episode being a massive pissy bitch to Webster and loving everyone else except weeny Colin Hanks because LOL HIS FACE.
AND THESE ARE MY FAVOURITE JOHNNY CAPS EVER. THAT IS THE MOST EPIC BITCHFACE I HAVE EVER, EVER SEEN. HE IS GOING TO FUCK WEBSTER'S SHIT UP GOOD, OMG.
And he's like 'can you believe I have to chaperone this dweeb around?" And here I would like to apologise for all of the Colin Hanks in this picspam, because Jones is a doofus and one Jones cap is one Jones cap too many :(
AND JOHNNY IS DEPRESSED BY THIS TURN OF EVENTS. AND PISSY.
But then la la la the war's over and Johnny is playing in the sunshine with his sensibly tucked-in shirt ♥
And, like everyone else in this scene, he looks massively hot here, even standing next to Web, who, frankly, it is possible to be blinded by.
And here is RL!Johnny, who is probably my favourite of all the old men. IDK why, he just looks twinkly.
THE END.
OK, so I just did a quick stocktake because I was wondering who I still need to picspam. And, um, well, I'm only like halfway through, OMG. I still need to do:
UM IDK DOC ROE
Winnix
Buck
Bull
Hoobler
Donnie
Perconte
Skinny
And all the randoms like More, Blithe, Peacock, Tipper, James McAvoy, Jamie Bamber etc... (all in one post)
THIS WILL NEVER END D:
Part One
(the epically fucked-up love of Webster and Liebgott)
Part Two
(Speirs, the badassest badass to ever badass)
Part Three
(Christenson and Grant, hot but criminally underused)
Part Four
(George Luzzzzzz and the giant slash debacle)
Part Five
(Mr CAPSLOCK Band of Brothers, Gonorrhoea)
Part Six
(OMG THAT'S THE TRICKSTER FROM SPN AND THE GINGER ONE FROM ER!! And someone else)
Part Seven
(ADMIT POPEYE IS ADORABLE OR MIGUEL ALVAREZ WILL CUT A BITCH MMKAY?)
Part Eight
(Baaaaaaaaaaaaaaaaaaaaaaaaaaaaaaaaaaaaaa
aaaaaaaaaabe)
Part Nine
(people it is not possible to hate: Smokey, Shifty and Tab)
Part Ten
(Harry the gappy-toothed wonder)
Oh, also, just because it's on my mind, here's a little
Generation Kill
spam to try to convince any non-watchers that they need to get on board, ASAP. Someone over at
generation_kill
found a site with a bajillion new pictures, and I was all "NEW PICTURES ZOMG" *grabby hands*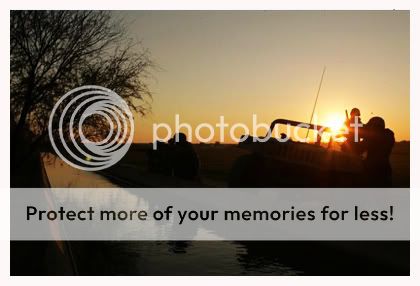 Guys, NGL, I totally have a thing for Q-Tip...
OMG FLYING WALT.
So yeah, WATCH THIS SHOW. Look how pretty it is! I'm not even mentioning the hotness of everyone for once.
Except shhhhh they are total hotasses:
Also, all my GK peeps, I was watching Episode 7 with the commentary on last night...did you know that in Lilley's movie at the end, the footage of the guy, like, humping the donkey is footage of RL!Colbert? That makes me LOL so hard, ahahahahahaha I CANNOT IMAGINE HIM DOING THAT.
Wow, epic post is epic. Can you tell that I'm not at work this week?